Just a Little Run Around the World
18th October 2016
Rosie Swale-Pope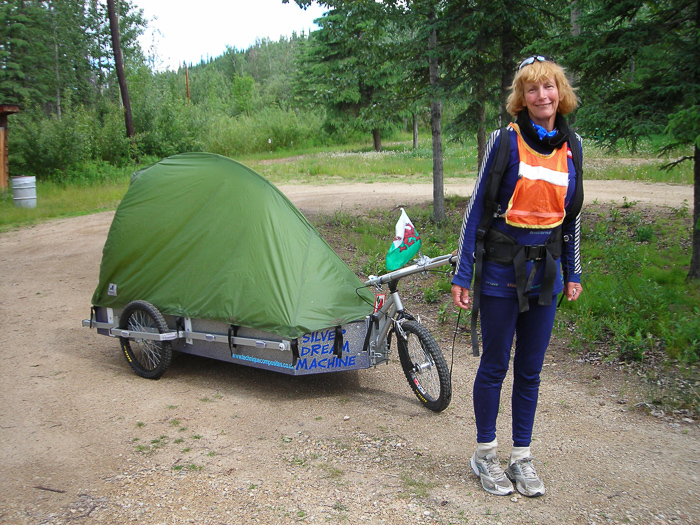 Rosie's solo run around the world started out of sorrow and heartache and a wish to turn something around.
Heartbroken when she lost her husband to cancer, Rosie set off from Wales with nothing but a small backpack of food and equipment, and funded by the rent from her little cottage. So began her epic 5-year journey that would take her 20,000 miles around the world, crossing Europe, Russia, Asia, Alaska, North America, Greenland, Iceland, and back into the UK.
On a good day she'd run 30 miles, on a bad day she'd only manage 500 yards, digging herself out of the snow at -62 degrees C, moving her cart inches at a time. Every inch, every mile, was a triumph, a celebration of life, and 53 pairs of shoes later Rosie arrived home to jubilant crowds in Tenby, Wales.
Global adventurer Rosie Swale Pope is recognised as one of the world's most courageous, gutsy women of her generation. She is the only person in history, man or woman, to have undertaken an epic solo, unsupported run around our world – over 20,000 miles facing extreme danger, bitter Siberian winters, wolves, axe men and desolate loneliness over nearly five years.
Further Travel not Recommended!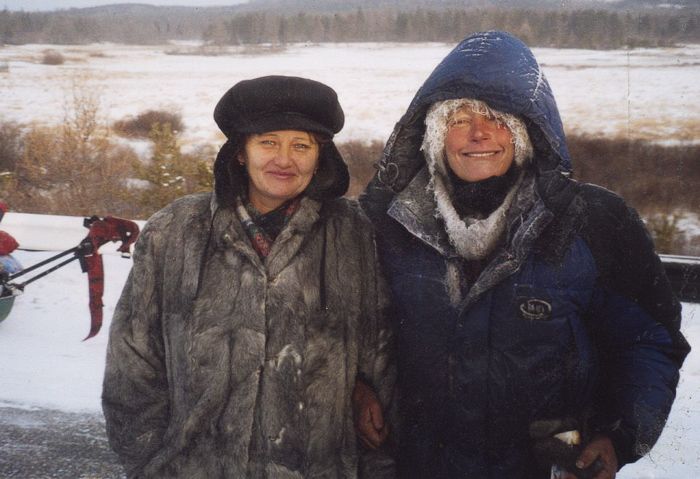 Making Friends in Siberia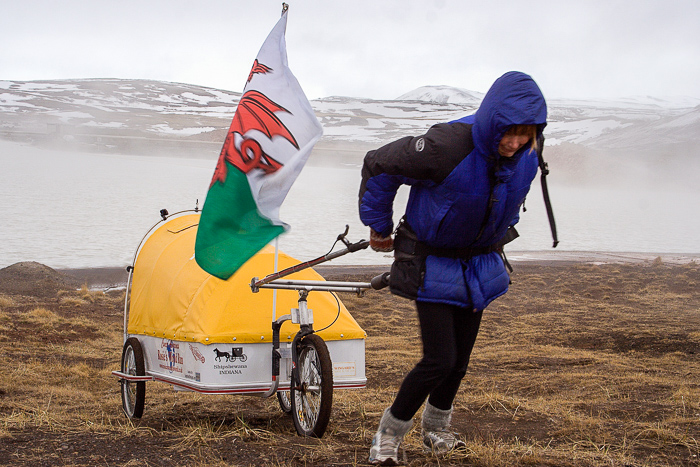 Flying the Welsh Flag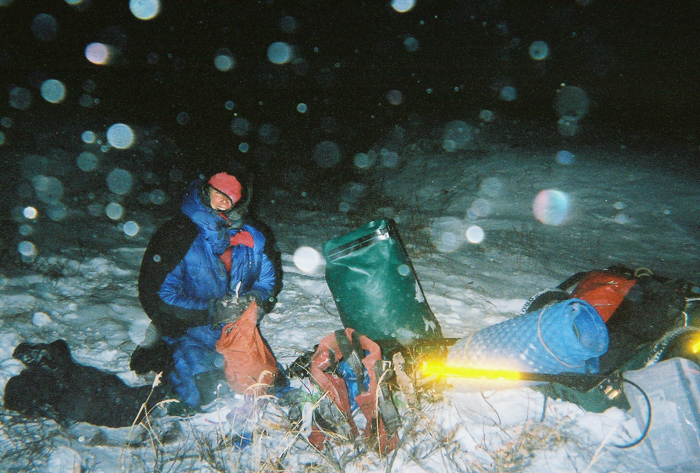 Making Camp in a Snowstorm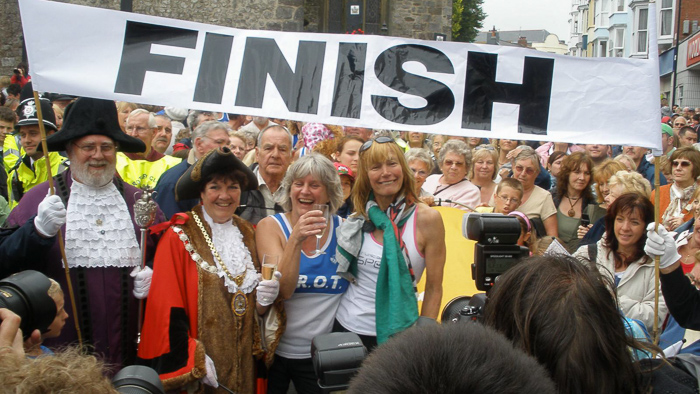 Rosie at the Finish