Extreme Sleeps – Adventure in Britain
20th March 2018 (moved from 30th January)
Phoebe Smith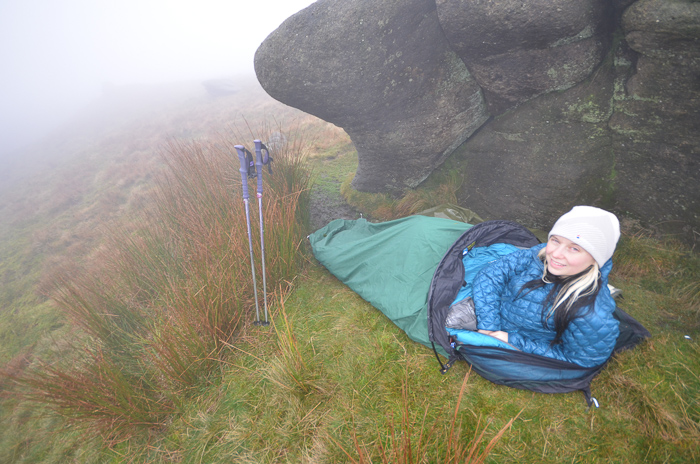 Phoebe Smith likes to sleep wild - from caves to mountain tops, disused farmsteads and under giant boulders. If it's in a wild place she wants to take her sleeping bag and bivvy and experience a 'wild night out'.
Phoebe has seen her love of wilderness take her on solo adventures all around the world - from wild camping in Jordan's Wadi Rum, to portaledging in trees in the Bavarian Alps and bedding down inside glaciers in Svalbard.
In 2014 she became the first person to camp at all the extreme points of mainland Britain, solo, on consecutive nights. These included the highest, lowest, northernmost, southernmost, centremost, easternmost and westernmost points of the country. She has also completed the Three Peaks Sleeps challenge in which she overnighted on the summits of the highest mountains in Wales, England and Scotland.
Despite her day job as editor of Wanderlust, it's Phoebe's ongoing mission to prove that the UK offers adventure to rival anything you'll find overseas, and that you don't need to be a beard-sporting, rufty-tufty, "I'll-eat-a-dead-sheep-carcass" Bear Grylls-type to have an adventure!
Phoebe has, so far, written seven books and contributed to four others. She is also a keen iPhone filmmaker and her 2015 movie A Walk in the Woods: In the Footsteps of Bryson on the Appalachian Trail was shortlisted as Best Travel Broadcast 2016 at the Travel Media Awards and selected to be shown at the Dahlonega Trail Festival in Georgia, USA. More recently she has started filing reports for BBC Radio 4's From Our Own Correspondent.
Phoebe's book Extreme Sleeps reached number 2 on the Guardian Bestseller list in 2013 and both Wilderness Weekends and Book of the Bothy have been shortlisted for several awards in both 2015 and 2016.
Looking out over Cadair Idris
Beach Den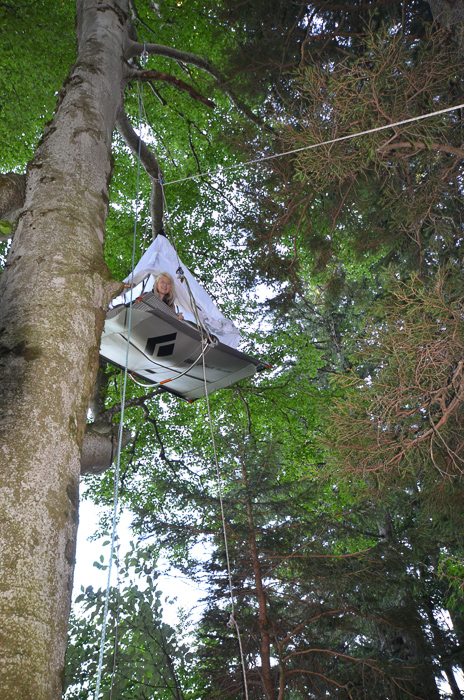 Tree Camping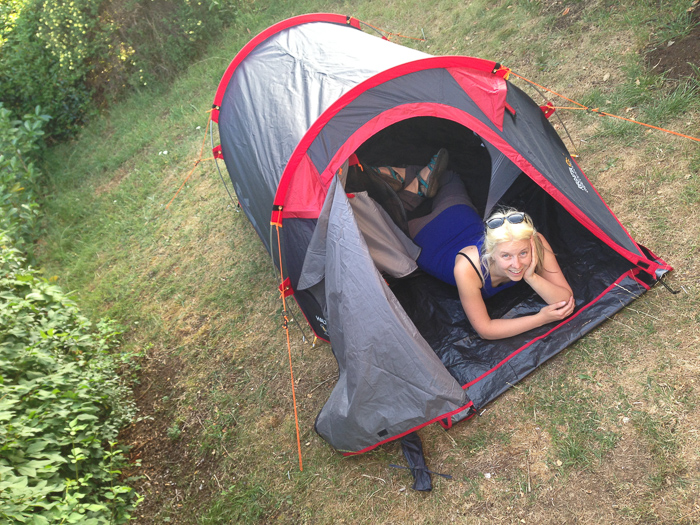 Not so extreme sleeping!