Guildford Travel Club is the leading travel club in SE England
Around a 100 members and visitors attend each of our regular fortnightly meetings between October and April
2015-2016 was the Club's 50th season and it continues to attract new members and speakers
Whether you're a 'seasoned'
or 'armchair' traveller
you'll find a warm welcome at
Guildford Travel Club!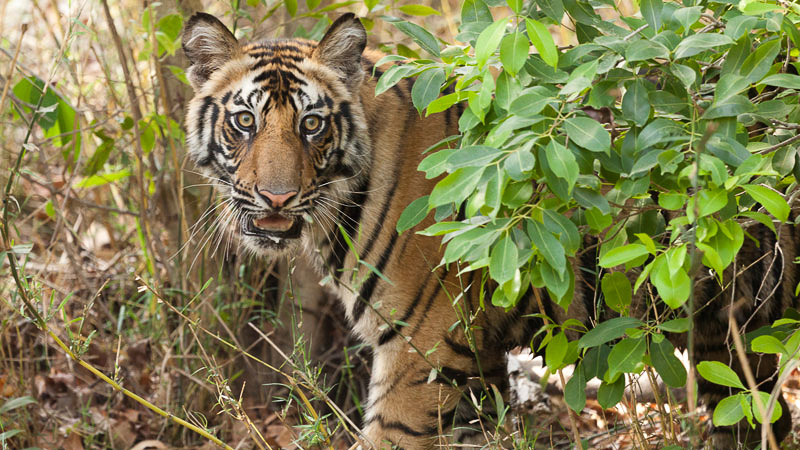 Tiger cub in Bandhavgarh National Park, India   © Harry Wickens
From October to April travel effortlessly with us to a wide variety of destinations, transported by wonderful photography projected onto a large screen.
Capture the enthusiasm of our experienced speakers, as they relate adventures they have had all over the world. Many of the speakers are professional photographers and authors who have written travel books, travel guides and articles in the national press.
Share ideas, traveller's tales and future travel plans with other Club Members.
All without travelling outside Guildford!