Members' Social & South Korea
16th March 2021
Chris Beynon
The evening will include a 20 minute talk on South Korea from Chris - see details below. Also a quiz taken at a relaxed pace, working with fellow members using the Zoom 'rooms' facility where cameras are on and microphones unmuted!
Chris has spent many weeks in Korea on thirteen or so business trips over the last eight years, with many of the trips running over weekends. So that's a lot of time to get the feel of the country. While much of the time has been in the Seoul area, weekend visits have covered from the DMZ in the north of the country, down to the coastal city of Busan in the far south. Chris also shows photos of the "interesting" local food, some of which is fresh enough that it can only be appreciated with video clips…
Local food - "red" is hot...
Gyeongbokgung Palace, Seoul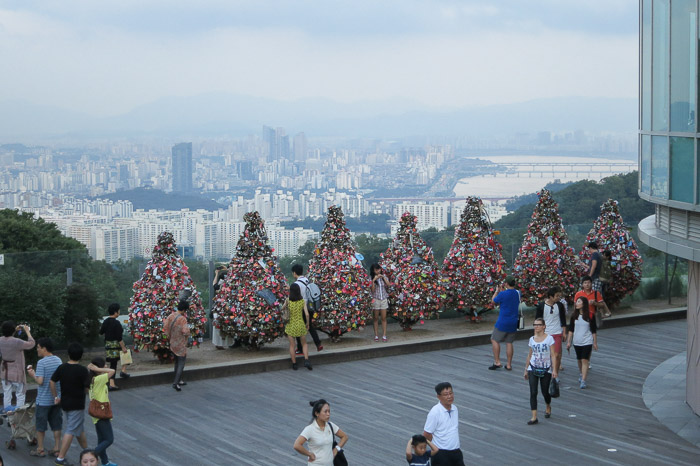 View over Seoul with "trees" of love locks
"Military Police", DMZ
Coastal scene near Busan