Members' Social & Burmese Days

30th November 2021
Paul Whittle
Join us for our annual members' social evening - the exact format still to be decided, depending upon the prevailing pandemic situation, but including a quiz and shorter format talk on Burma. Watch out for updates in the newsletter!
Regular Club speaker, seasoned traveller, former TA Officer and military historian Paul Whittle has been a regular visitor to Burma (Myanmar) and is a member/past speaker of the Britain-Burma Society. Travelling mainly by vintage steam train and Irrawaddy steamer he covers many of the principal historic sites, including the extensive World Heritage temple complex at Bagan and the 'Old Pagoda' at Moulmein immortalised by Rudyard Kipling. Also featured are the building heritage of the former capital Rangoon (now Yangon) and the surreal new capital of Naypyitaw. The talk concludes with an assessment of what the future holds as Myanmar's people fight to restore democratic government after the recent military coup.
More details about Paul are to be found on his website.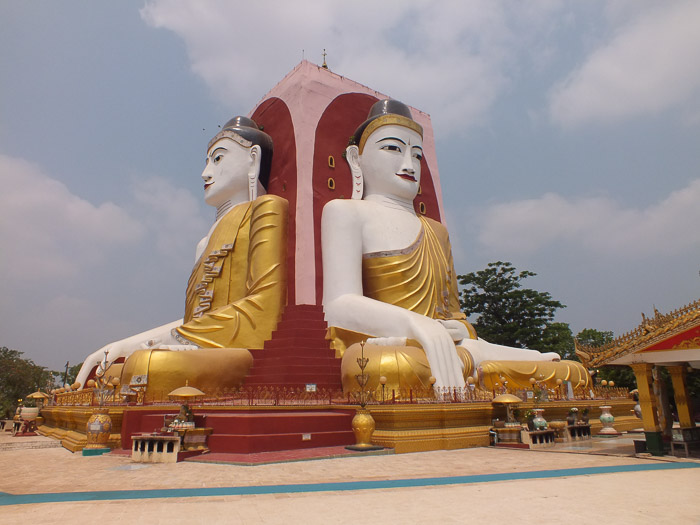 Four Seated Buddha, Kyaikpun Pagoda, Bago
Working elephant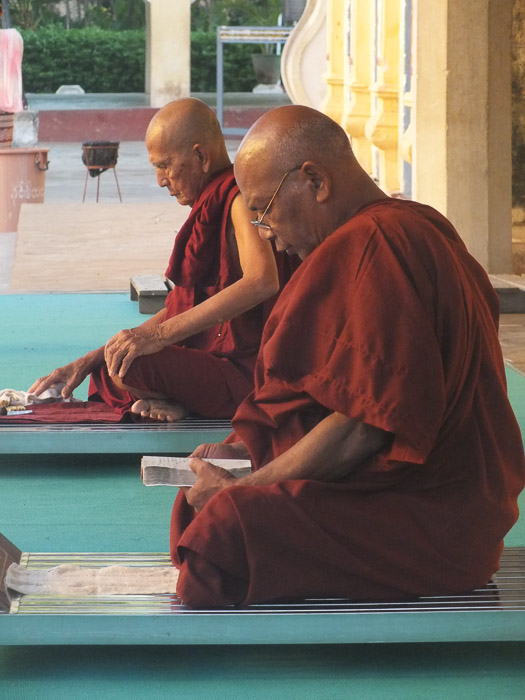 Buddhist monks deep in study
Lights in a boat
The Secretariat in Yangon (Rangoon), newly restored
RV Kalaw Pandaw, river cruising on the Irrawaddy