Wildlife through a Lens
1st February 2022
Tom Way
Tom will speak about his photographic career around the African continent in pursuit of the perfect and most compelling wildlife portraits. Describing the stories behind some of his favourite pieces - from spending time on foot with both lion and elephant, to trekking deep into the Ugandan forests to photograph a family of mountain gorillas. The talk covers some of the key components to Tom's style of wildlife photography and what key factors he looks to include whilst out on location to create an engaging photograph. Tom will also touch upon various other wildlife hotspots that he has been fortunate to work in, speaking about assignments photographing tigers, blue whales, penguins and orangutans.
Tom Way is recognised for his both powerful and engaging portraiture of Africa's large mammals. Favouring a fine art black-and-white style of photography, his images are widely exhibited in galleries and exhibitions to then adorn the walls of people's homes. His work has been awarded in the world's leading photographic competitions including European Wildlife Photographer of the Year and The World Sony Awards.
For more information on Tom and his photography head over to his
website
.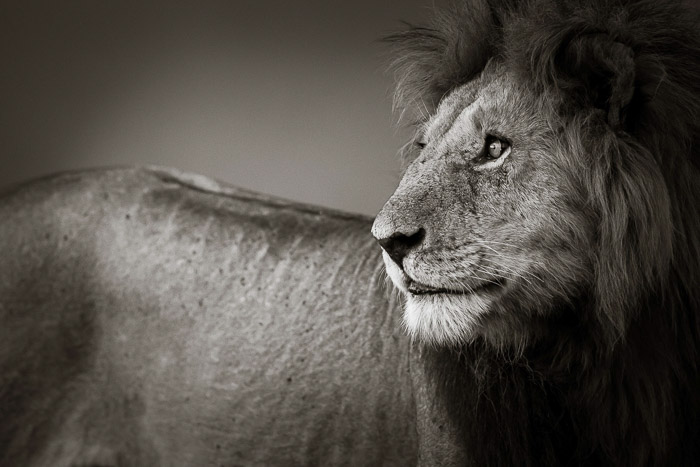 Beauty, Power Majesty
Tall and Elegant II
Under Mother's Guidance
Eye Contact
Descent